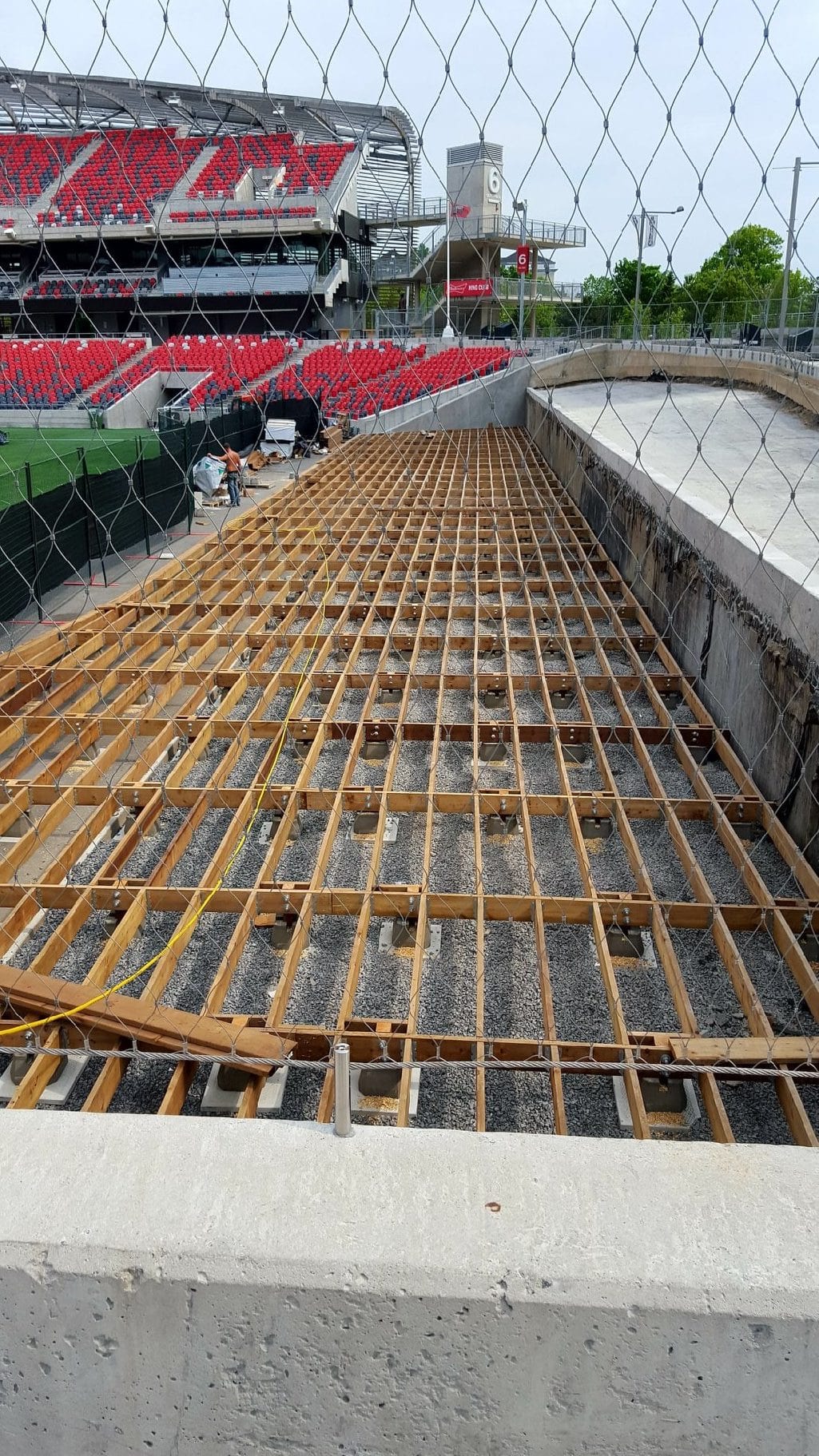 Construction Project Manager In Ottawa
SMDR Construction are Ottawa Commercial General Contractors that are guided by our core values. Letys help you be your construction project manager Ottawa. Our commitment to outstanding job completion, exceptional customer service and superior safety performance has made us a partner of choice in the construction industry.
Our commitment to excellence in the construction project management industry, and exceptional customer service has been a hallmark of our company for many years.
Construction project managers at SMDR Construction, Inc., are skilled project managers for all things related to commercial construction projects in Ottawa. The scope of their work includes creating budgets, estimating costs and timelines, managing projects from start to finish with subcontractors, solving problems that arise along the way, and much more. From small renovations to large-scale commercial developments or industrial projects—and from renovations in existing buildings to new construction—SMDR Constructions provides comprehensive management services for all your project needs. The construction project managers at SMDR Construction, Inc. are also skilled inspectors. They perform inspections not only for our company, but for our clients as well. Our experience allows us to provide timely reports on any construction project, with accurate diagnoses of any problems and expert suggestions on how to solve them.
Because we believe in building long-term relationships with our clients, we make sure you get the most professional service possible every step of the way—from your first call through your final invoice.
Project Management Ottawa
We help with Project Management Ottawa for the following types of projects:
· Commercial Construction
· Industrial Construction
· Industrial Renovations, Acoustical Work, Acoustical Ceilings & Soundproofing, Thermal Insulation Work & Thermal Insulation Systems, Fire Proofing Work & Fire Proofing Systems, Spray-on Ceilings & Fire Resistant Coatings, Sound Absorbing Acoustical Insulation Systems & Foam-spray Sprayed Cans for Air Ducts
· Interior Design Services | Interior Design Services Ottawa | Ottawa.
We provide professional client-focused construction solutions. As an employee-owned company, we go above and beyond on every project and deliver on our promises with integrity. SMDR Construction leaders shares more than 30 years of industry-leading excellence with every client. We offer general contracting, construction management, and pre-construction planning services for projects of small and large sizes—from a single office fit-up to a major construction project valued at over $5 million. ​