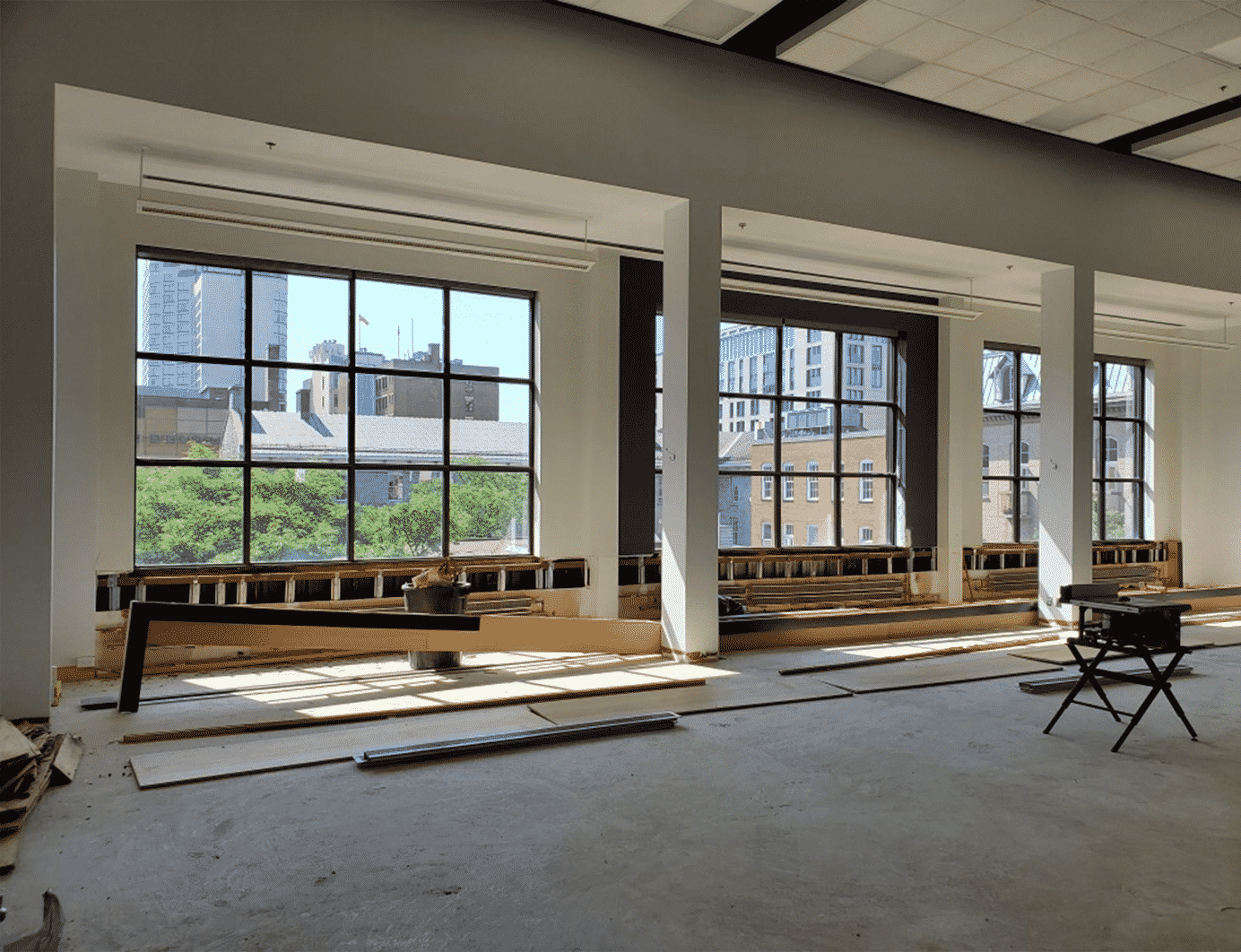 SMDR Construction are guided by our core values. Our commitment to outstanding job completion, exceptional customer service and superior safety performance has made us a partner of choice in the construction industry. Our team hails from every craft and expertise in the field, allowing us to combine innovative construction methods and accountable project management to get the job done and get it done right.  With decades of experience in health care construction, hospital infrastructure, commercial fit-ups and building systems, our staff is very familiar with the challenges of constructing high-quality design builds and complex renovations. Effective pre-construction services and planning is the cornerstone of a successful construction project. The SMDR approach to pre-construction is to serve both the Owner and Architect as a reliable source of current, complete, and accurate information. This enables the project team to make informed and well-grounded decisions relating to the balance of schedule, cost, and quality while considering not only the initial investment, but also the Life Cycle Cost implications.
Read More
Working in collaboration with the project team, we provide insight on innovative and creative construction methods and materials to ensure our clients receive a high-performance facility that maximizes return on investment.
The scope of pre-construction services should be tailored to your needs and goals depending on considerations including project specifics, construction delivery method, and design phase. The Pre-Construction Team of SMDR Construction offers services including:
Detailed Plan & Specification Review

Phased Budget Estimates & Value-Engineering Recommendations

Structural & Systems Construction Means & Methods Analysis

Pre-Construction Scheduling, Logistics, & Sequencing

Quality Control & Quality Assurance Set-Up

Risk Assessment & Safety Planning

Development of Inclusion Strategies

Bid Package & Work Scope Development

Sub-Contractor Prequalification & Bid Advertisement/Promotion

LEED Analysis & Point Evaluation In today's business environment, two factors have become common: change and complexity. The nature of business has incorporated these factors into our everyday lives. SMDR Construction work in an environment of constant change and increasing complexity, and must be competitive, productive and customer-focused.
Read More
Since its inauguration, SMDR Construction has been working in many complex areas, such as federal government buildings, various public buildings, health care facilities, and high security buildings. And for these reasons, SMDR Construction has in place a Quality Management and Health and Safety Programs. Our management staff are trained on multiple scheduling software's including Microsoft Projects. We will ensure effective implementation of corporate strategic objectives by providing leadership and oversight of your projects. All projects are managed with the goal of achieving your objectives by respecting your schedule, budget and optimal performance. At SMDR Construction, we always take into consideration quantifiable and qualifiable deliverables. Every project has a life cycle, with a beginning, a life and an end (defined by accomplishing the objective). The following defines a typical project life cycle : Our Methodology Phases 
Initiation

Planning

Executing

Execution and Control

Closing SMDR Construction is concerned for the well being of our employees and are committed to providing a safe and healthy environment by providing the active leadership, support, and a willingness to co-operate with employees in pursuing Occupational Health and Safety matters. 
Read More
In fulfilling this commitment to protect people, their property and the environment, SMDR Construction will take the necessary steps to provide and maintain a safe and healthy work environment in accordance with industry standards and in compliance with legislative requirements. Our Corporate Safety Policy is based upon the belief that accidents can be prevented and property damage arising from accidents can be minimized. Accident prevention is paramount for both employees and the company. Management and supervisors will be held accountable for the health and safety of workers under their supervision. At all times, we will strive to ensure that safe and healthy work conditions are maintained in all work areas. We further ensure that all workers will receive adequate training in their specific work tasks to protect their health and safety. The prevention of accidents and the provision of safe working conditions are the responsibility of all employees of SMDR Construction. Employees at every level are responsible and accountable for all precautions to protect the health and safety of themselves, their co-workers and all other people in their work environment. All contractors, sub-contractors and suppliers are required to abide by these principles. All company functions must comply with safety requirements as they relate to planning, operation and maintenance of facilities and equipment. All employees will perform their jobs in accordance with established procedures and safe work practices. Compliance with all company safety policies, rules and provincial regulations is mandatory. Elimination of occupational injuries and illnesses in the workplace is our goal. Through continuous safety and loss control efforts we will accomplish this goal. We are committed to continual improvement. 
We provide professional client-focused construction solutions. As an employee-owned company, we go above and beyond on every project and deliver on our promises with integrity. SMDR Construction leaders shares more than 30 years of industry-leading excellence with every client. We offer general contracting, construction management, and pre-construction planning services for projects of small and large sizes—from a single office fit-up to a major construction project valued at over $5 million. ​